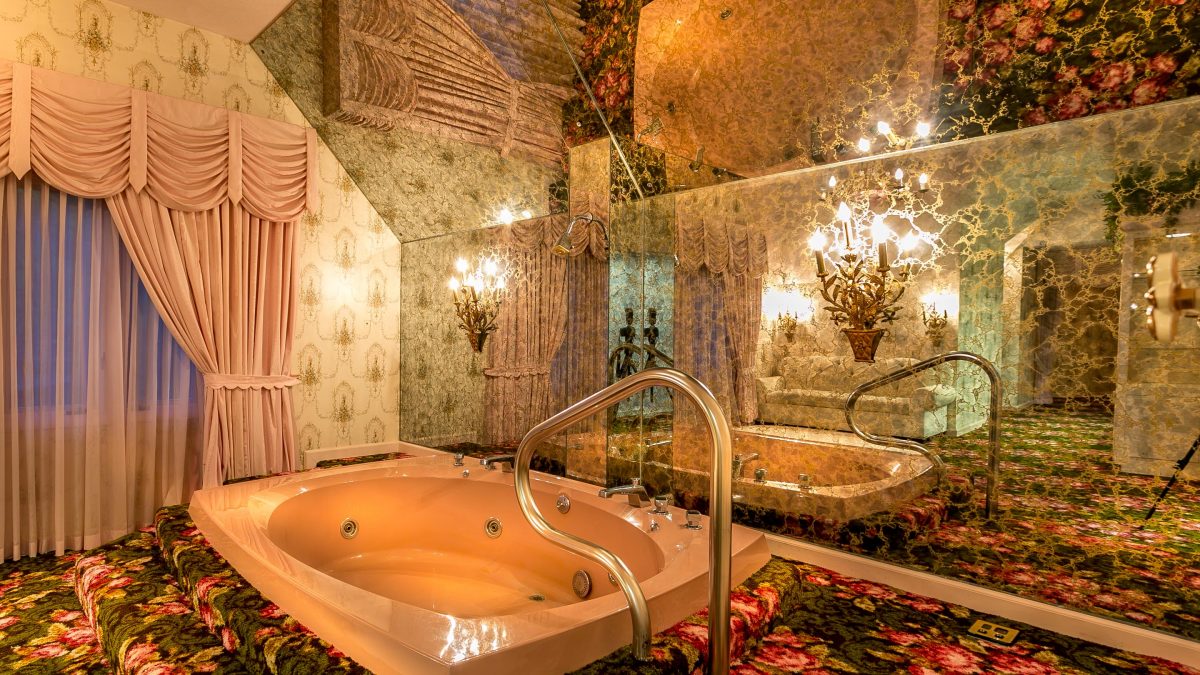 Stylistically, the castle has been described, with excellent accuracy, by one author as "totally over the top even rivaling the far out look and feel of Elvis's Graceland". There's a reason for this, too – the castle shared some of the same decorating and design teams that created the Graceland style, as well as many of the Rat Pack-styled homes in Palm Springs and Las Vegas back in the day.
Smoky Mountain Castle was acquired in 2015 by Tennessee businessman Kent Emmons and he has gone to great measures to maintain the integrity of the original style and design in every detail of the castle's décor to truly keep it authentic to it's grand 1960s motif.
Without actually being there and seeing it for yourself, it's hard to even imagine taking in the massive spiral staircase, balconies, grand parlors, dining rooms, opulent living suites, celebrity art, speak-easy, theater, spa and exercise room, the Hollywood 60's-style pool area, library, walk-in gun vault (yep, we've got one of those), the rat pack-era poker room, lounge area and, of course, the breathtaking mountain views.
Speaking of breathtaking – whew! You could read that out loud and need to pause for oxygen and we've still got more to talk about! Please see the rest of our website for more info on the Smoky Mountain Castle. It is hard to imagine all the amenities we offer here without seeing it for yourself, but hopefully the amazing photography and details we have to share will be a helpful surrogate for now.
Contact us on our contact page if you would like to reserve the castle or have any questions for us.